"Date a girl who reads. Date a girl who spends her money on books instead of..."
– Rosemarie Urquico (via kblitz) (via conversationslips) Rosemarie no longer has an active blog, but she can be found on Facebook here: http://www.facebook.com/home.php?#!/profile.php?id=585211028 To see the post about how she was found, please go here. Thanks to Booksnbrew  for searching! (via...
Dunia udah tampak ga normal lagi. Semuanya udah makin kebalik-balik. Di mata semua orang, yang namanya berhijab itu berjilbab. Sampe-sampe mahluk-mahluk ga berjilbab seperti aku dipandang hina, dipandang bukan bagian dari muslim. Sungguh rasis ya. Aku ga pernah ngerti kenapa semua orang berpandangan seperti itu. Ya, aku juga tau kok setiap orang punya sudut pandang yang berbeda. Mungkin aku ini...
Dunia baru. Ternyata banyak orang ya di dunia ini. Lebih banyak dari yang aku duga. Dunia luar ternyata lebih bising ya. Di mana-mana ada aja orang yang bicara-serang presepsi, bahkan mereka yang ga pernah bicara dan ga ikutan sama sekali pun pada akhirnya keserang juga. Sekian.
Maudy Ayunda - Perahu Kertas Perahu kertasku kan...
ΔLVΔRO MΔLDINI CHΔNCE
Salutation!!!!! Maaf sebelumnya agak geli make nama CHANCE di belakang nama si Maldini. :-) Oke sekarang kita ke topik permasalahan. Iyalah emang Aldi tuh followersnya paling dikit, paling ga banyak omong, giginya paling berantakan, matanya paling sipit, kulitnya paling item, style bajunya paling cupu, kacamatanya kayak beli dari engkoh-engkoh yg di tanah abang ituloh, gayanya paling dudul,...
"I believe in… the incurable desolation of the soul."
– Hjalmar Söderberg (via mythologyofblue)
Universitas............ →
Akhirnya berhasil juga nyerita di blog setelah sekian lama ;-( http://fathiaramadina.blogspot.com/2012/08/universitas.html
Musikal Laskar Pelangi
…………………. *bercerita dalam hati*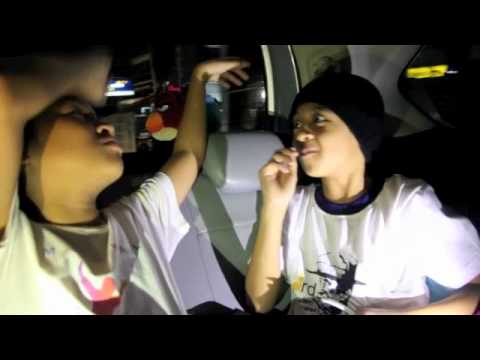 Harry: Does it hurt, dying?
Sirius: Quicker than falling asleep.
"There is no fate but what we make"
– John Connor